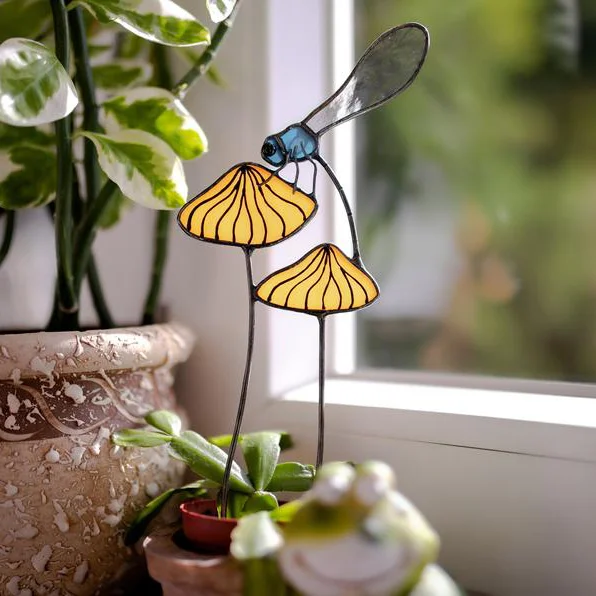 The Dragonfly suncatcher and Plant stake have been produced with high-quality US Spectrum Glass, copper foil, patina, and big, big love.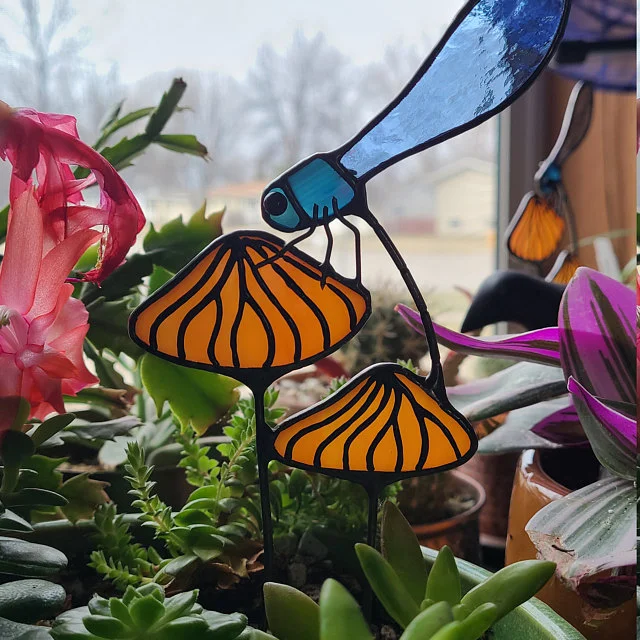 The technique we utilize is called "soft soldering" also known as the "Louise Tiffany Method".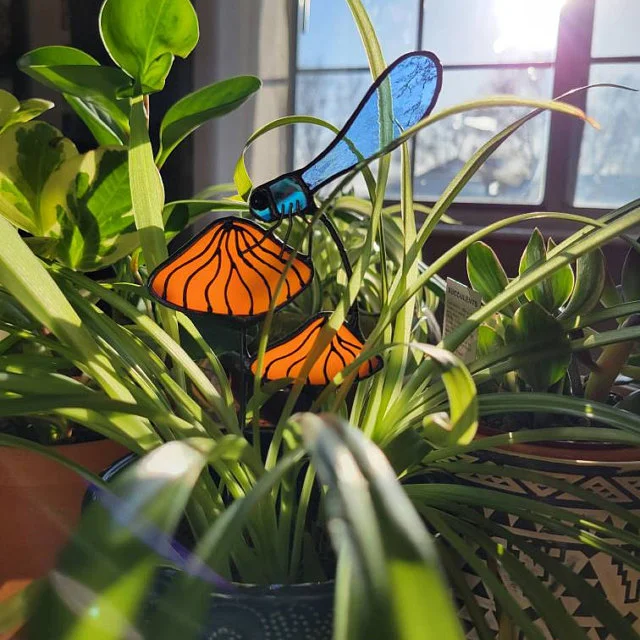 This approach has been used for centuries by stained glass artists all over the world, specifically for decorating cathedrals, chateaus, and mansions.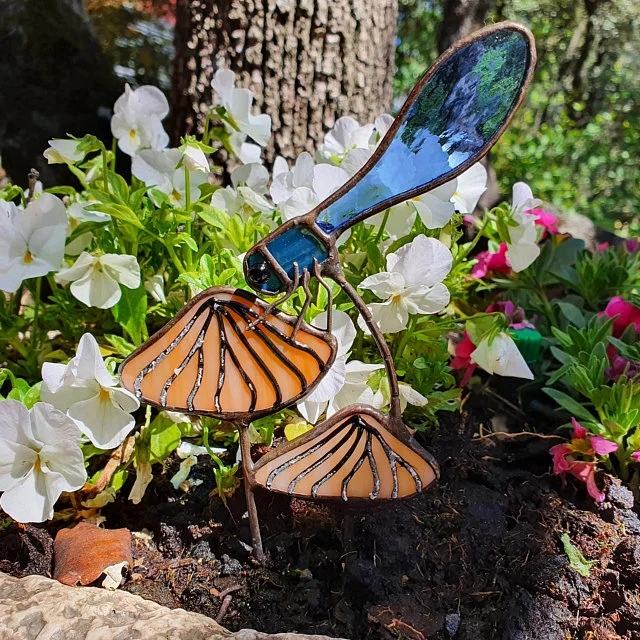 The stained glass Dragonfly is a great gift for your friends, family, loved ones as well as yourself.
Whatever the occasion is - an anniversary, birthday, baby shower, Christmas - our stained glass masterpiece would be a great embellishment to it.
Simply imagine how the stained glass Dragonfly sugar-coats the window or pot!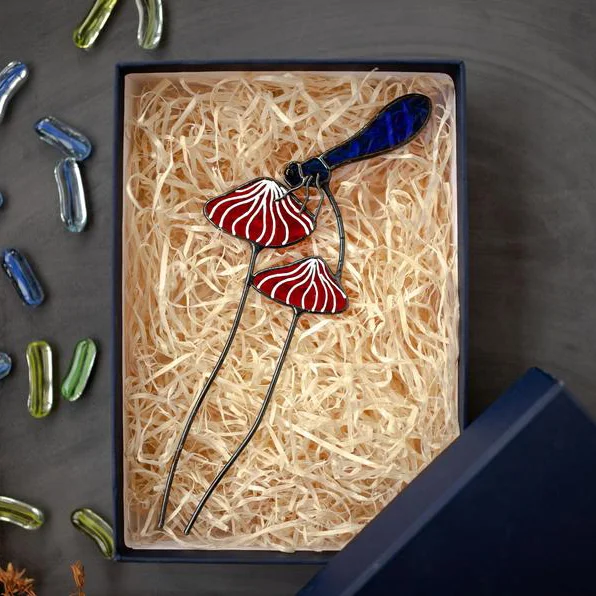 DIMENSIONS
Height 9.4 in (24 cm)
Width 3.9 in (10 cm)